Buying these titles
All titles (when available) may be purchased for use online and offline, either individually or as Class Sets (at a reduced price). Options include making the book available campus-wide (using the school's IP Range) allowing access on all devices when on campus, Class Sets controlled by a class-wide login (no need to register each individual student), to individual purchases, which allows the user to possess a book, rather than just online access for a certain period. There is also a complete LMS solution integrating the books such that scores are returned to teachers, administrators or even school boards.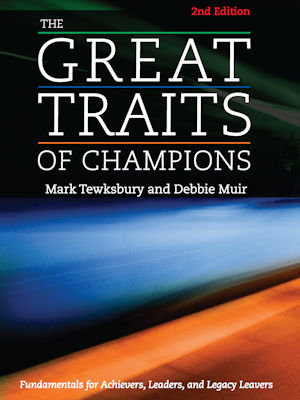 Great Traits of Champions
By Canadian Olympians, Mark Tewksbury & Debbie Muir.

Great Traits is a professional development company founded by Debbie and Mark. Based on real-life experience helping people perform at their best, Great Traits' programs are built upon the fundamentals of achievement, leadership, and legacy. Custom-designed to meet an organization's specific objectives, each Great Traits' program offers the unique combination of inspiring stories, team building activities, insightful exercises, and practical tools to take back and apply in the work place— the very next day.The programs are based on the book, The Great Traits of Champions. Essentially we teach the fundamentals of high performance – for individuals and organizations – to help you reach greater levels of success.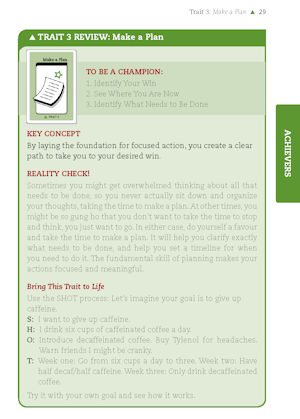 Heavily formatted book

9 instructional videos
8 printable pages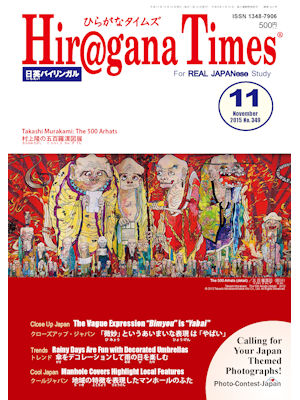 Hiragana Times Academic
Now offering an Academic Subscription for classes of students studying Japanese, all over the world.

The venerable Hiragana Times magazine, first published in 1986, is a truly unique magazine in which you can study language while learning about Japan. Each Japanese paragraph is followed by its English translation or vice versa, and furigana are placed below each kanji to make Japanese study even easier. Hiragana Times introduces the real Japan to non-Japanese by looking at Japan as an attractive, unique town in the global village. Inside Hiragana Times, the world of Japan becomes reality, and one can experience the cultural frontier between Japan and the rest of the world.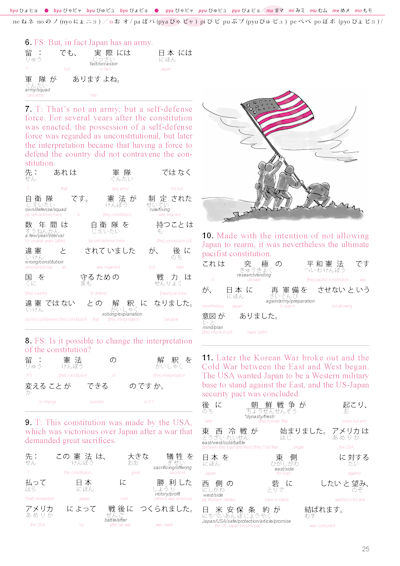 Magazine with audio (approx 170 clips/month)
Written in English and Japanese
Available online, locked to school's IP range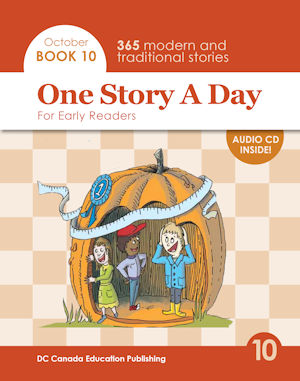 Readers for the Classroom
We have been working on a few series of books, making them available for classrooms of all sizes and types. These can be used with both first and second langauge learners.

Classroom Sets, made available to classes and schools in the way that you want it. Customize your series, access offline, with an LMS and so on. Tell us what you need.

Sets can be available via the school's IP, as a single logon for the entire class (NO individual purchase, or individual login/passwords for the teacher to have to manage), or all loaded on a device (ie. Raspberry Pi), which allows classroom use without an internet connection, yet on the students' personal devices.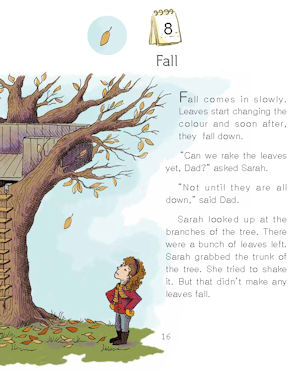 Series of books, with audio
Some are graphic novels with audio
100's of books available
What is your digital strategy?
Making Apps? ePub? Putting everything up online, only? Selling PDFs?
All of these will fill some needs, but will also leave gaps. But does your ROI (return on investment) justify what you have invested in digital?

Making it available to everyone.
Platform fragmentation is a real issue, and will be so for the foreseeable future. Our belief is that the books and materials created by our partners should be available to every person in the world, regardless of device or access to reliable internet, and at a price that makes sense, no matter where you are.
Our Features
These elements may be a part of the book you get, or access
Audio

Tap to listen to the passage, sentence or question. No audio player is introduced to your system as we work off of local resources.
Notes

Take Notes, then copy and paste your notes (in any language) to an email, your notebook, or wherever best suits your needs.
Search

Most books have a "contextualized search", which brings you to the area where that searched term is located. Put in a word and press Enter.
Print

Some pages are "photocopiable" which means they can be copied and printed as needed. Tapping this icon brings up the one page as a PDF.
Video
Tap to view the video, which may or may not have controls. No player is introduced to your system as we work off of local resources.
Testing

Tap to check your score. Scores may also be tracked back to an instructor, institution, or Learning Managment System (LMS).
About Us
DEC Publishing produces digital books and helps publishers, authors, and content creators alike the opportunity to take their materials they have created, and deliver them to a global audience, in an interactive, digital form. Depending on the need, we can add audio, video, and testing/tracking to enhance the book, and contribute to the learning experience. This non-traditional bookstore showcases some of the many types of books that we have created.