DC Canada Education Publishing is a small innovative publisher of children's books, games, and music in Ottawa, Canada. Our diverse and passionate team consists of writers, editors, illustrators, and creative directors who are dedicated to creating stimulating educational materials for children and families around the world. DC Canada started publishing ESL textbooks for China back in the 1990s. Through a series of collaborations with Duval House Publishing, University of Alberta and Hebei Education Publishing House, a collection of grade 1 - 12, Ministry of Education approved, English learning textbooks were launched. We are now part of the curriculum used by public schools in China.
Buying these titles
All titles (when available) may be purchased for use online and offline, either individually or as Class Sets (at a reduced price). Options include making the book available campus-wide (using the school's IP Range) allowing access on all devices when on campus, Class Sets controlled by a class-wide login (no need to register each individual student), to individual purchases, which allows the user to possess a book, rather than just online access for a certain period. There is also a complete LMS solution integrating the books such that scores are returned to teachers, administrators or even school boards.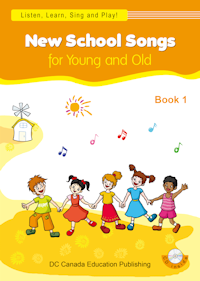 New School Songs
Children acquire language in various ways, research has shown that listening to, singing and enjoying music is one of the most natural methods of language acquisition. Designed to facilitate English language learning from preschool to junior high by taking advantage of this link between music and natural learning.
6-book series with audio
Coming soon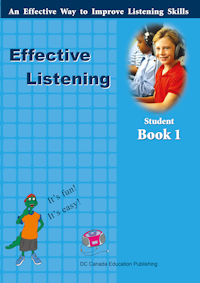 Effective Listening
This Effective Listening series provides ESL learners with an excellent resource to develop, enchance and solidify one of the four key components of language development — listening. Designed for beginner to medium level ESL learners with an emphasis on listening comprehension.
6-book series with audio, testing and tracking
Coming soon

About Us
We are teachers and educators based in Japan, the UK, Canada and the US. Our focus is on providing high quality content digitally. We preserve the strength of books (the layout, graphics and so on) while also adding in the elements that teachers want, and students need. Simultaneously, our solution enables the books to be used as full e-learning content and integrated to the wider LMS environment.