Our strongest suit
This is by far our strongest area, both in experience and technical ability. As a group, we have been in ELT for many years, with the core group of DECP beginning their careers in ELT in the late 1980's. That's a lot of years, and that makes for our collective "point of departure" from the viewpoint of teachers and learners.

Our techology allows for educational texts to be brought to life. Early on, we chose not to follow the crowd in trying to lock down PDFs, making ePubs, or going after Apps for each device. It was all too costly, time-consuming, or limited in delivery to students. We chose to concentrate on the real needs of students, and identifying early on that there would be platform fragmentation for years to come, so why not get the books into student hands, with the features that are necessary (audio, video, testing & tracking). It is not about the flashiness of a textbook or resources, but attending to student needs.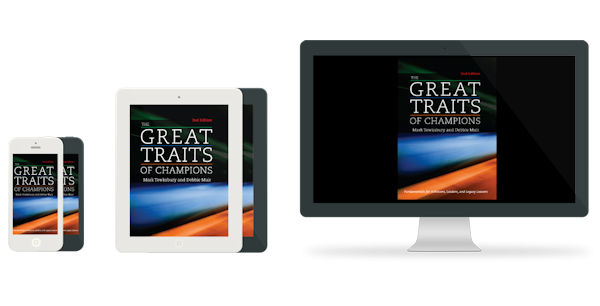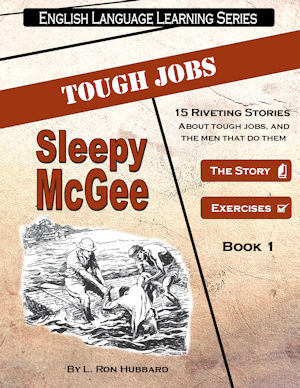 Galaxy Press
From one of the most prolific writers of the 20th century, these stories were popular pulp fiction tales. Combined with the highest quality audio (utilizing up to 77 Hollywood voice actors) you will find used with ELT materials, these 15 books will make a wonderful resource for all high-intermediate to advanced level 2nd language learners.
Coming soon... Summer 2016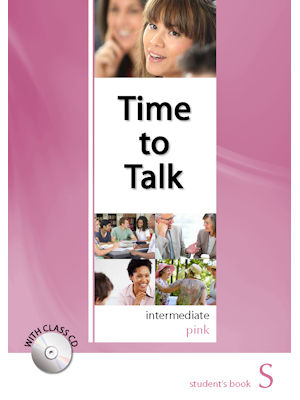 Nellies Japan
This traditional ELT coursebook series (from Nellies Japan) is a 10-book series with audio, which has all of the English teaching exercises you would expect from a paper-based series, yet delivered digitally. The gap-fills and other exercises are scored, with resuts going back to the teacher or institution, with a variety of tracking options. This series will satisfy all of your curriculum needs.
Coming soon... still in production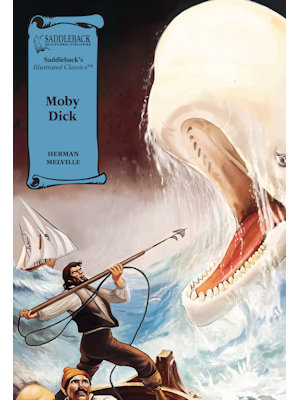 Saddleback Educational
From Illustrated Classics, to Graphic Biographies, to their award winning Hi-Lo Series (high interest, low readability), Saddleback has readers for everyone, particualrly those classified as reluctant readers.
We have digitized over 200 titles, adding audio to many of these books, to be enjoyed over and over again.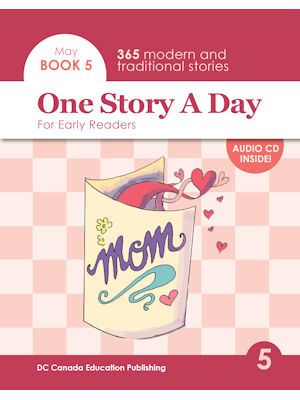 DC Canada Educational
A story a day for your students, which is easy to administer? DC Canada has you covered. Their flagship product, aptly named Story a Day provides one 2-page story, for each day of the month. This 12-book compendium provides you with 365 stories, with many stories matching the events of that month (May has something about Mother's Day). 2 levels give you 730 stories, all with audio. We also have song books, Cdn Charter books, and others from DC Canada.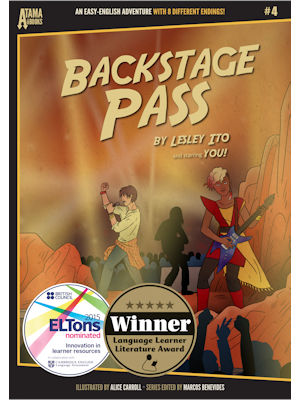 Atama-ii Books
Atama-ii is a series of beginner level easy-English graded readers for all ages 11 and up. The series follows an interactive gamebook format, in which the reader takes on the role of the main character and makes plot choices at set points in the story. These choices lead to one of eight different endings.

Real Reads
90 books from some of the world's greatest writers, including Dickens, Twain, Veda Vyasa, Shakespeare, Homer, Poe, Wilde, Ghandi, and many more. These stories are 64 pages long, and include audio. Each story has been retold, to make these classics more accessible for all learners.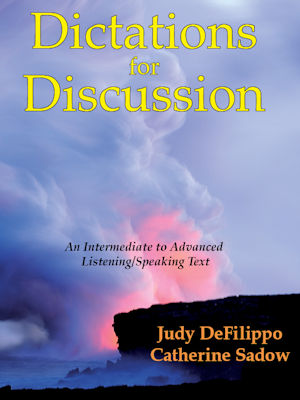 Pro Lingua Associates
A variety of textbooks which range from dictation exercises, pronunciation work and grammar texts, to resource materials for teachers.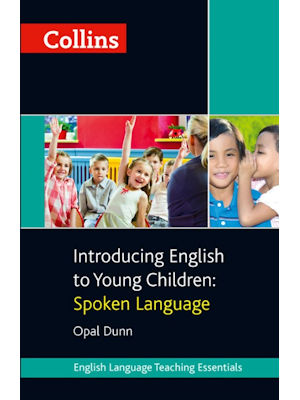 Intrinsic Books
We cannot pretend to be ELT specialists and on the side of learners without also attending to the needs of teachers. We have gone a long way towards helping develop Intrinsic Books, which is dedicated to teacher development and resources for teachers.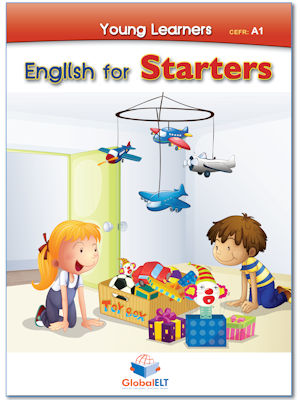 Global ELT
Global ELT is a publishing company that focuses on producing books of Practice Tests and Exam Preparation materials for most of the ELT Exams.
This is a 6-book, Succeed in Cambridge English, series over 3 levels (textbook and workbook). Appropriately leveled for young learners.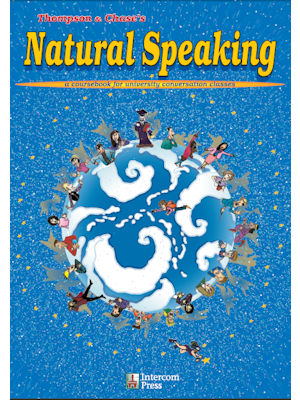 Intercom Press
An ELT coursebook from Japan, Natural Speaking is highly flexible, so that teachers can easily adjust the degree of complexity to match the level of their students. Most activities require some language input from the students, which means that the language content of the activity will reflect their level. Basic structures and expressions are provided to give assistance, but students are encouraged to go beyond the printed page.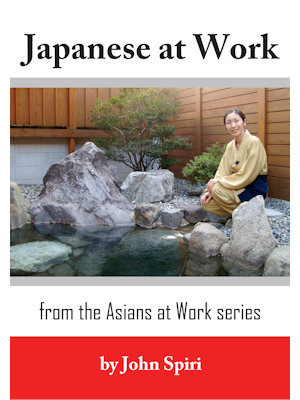 Global Stories Press
An innovative, 5-book series from a small publisher in Japan. This series of interviews with people from across Asia, explores the working lives, conditions, aspirations and realities of the workplace in Japan, China, Korea, Taiwan and Southeast Asia.
Available as a class set, or for individual purchase.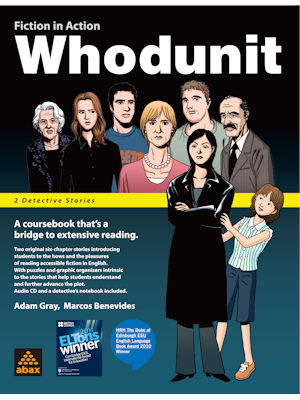 ABAX
Fiction in Action: Whodunit?
What is Fiction in Action? Fiction in Action: Whodunit? is something not seen before, a textbook designed to act as a bridge to extensive reading. Over 12 units encompassing two original six-chapter stories, the book introduces students to the hows and the pleasures of reading accessible fiction in English

About Us
We are teachers and educators based in Japan, the UK, Canada and the US. Our focus is on providing high quality content digitally. We preserve the strength of books (the layout, graphics and so on) while also adding in the elements that teachers want, and students need. Simultaneously, our solution enables the books to be used as full e-learning content and integrated to the wider LMS environment.