Buying these titles
All titles (when available) may be purchased for use online and offline, either individually or as Class Sets (at a reduced price). Options include making the book available campus-wide (using the school's IP Range) allowing access on all devices when on campus, Class Sets controlled by a class-wide login (no need to register each individual student), to individual purchases, which allows the user to possess a book, rather than just online access for a certain period. There is also a complete LMS solution integrating the books such that scores are returned to teachers, administrators or even school boards.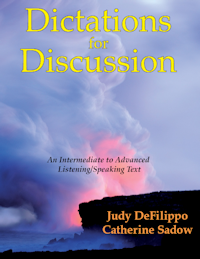 Dictations for Discussion
Dictations for Discussion is an intermediate-to-advanced-level text that is intended to improve the listening and speaking skills of ESL students. Reading and writing are also reinforced, along with progress in vocabulary and grammar. This text provides a wide variety of dictations from authentic materials that include provocative news items, problems to solve, and decisions to make. There are 61 units.

Sample Buy Now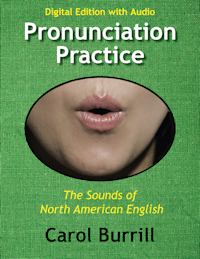 Pronunciation Practice
Book with audio for students of English as a second or foreign language (ELLs) whenever they need to practice their pronunciation. This may be when they are high-beginning students who need to get the right start in pronunciation in the early stages of learning English. Or it may be when they are intermediate or advanced students wanting to improve the accuracy of their pronunciation and perfect their North American accent.

Coming Soon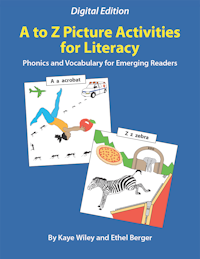 A-Z Picture Activities
A to Z Picture Activities for Literacy is a beginning literacy practice book that gives students an enjoyable way to improve phonics and vocabulary skills from A to Z. Whimsical illustrations highlight simple sentences, beginning grammar, and 888 high-frequency words in exercises that appeal to emerging readers of all ages. The labeled drawings on each A to Z scene are similar to those in a picture dictionary that students can use as a daily reference for writing and spelling.

Coming Soon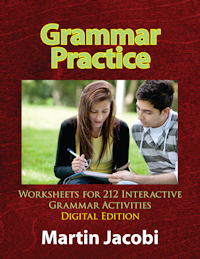 Grammar Practice
Worksheets for 212 Interactive Grammar Activities
Each page is focused on a single point of English grammar, from very basic matters such as subject-verb agreement with "to be," to complexities such as real and unreal conditional and reported speech. There are three main types of exercises: * question and answer, * fill in the blank, and * pairwork.

Sample Buy Now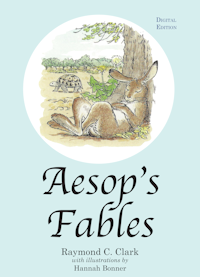 Aesop's Fables
48 of Aesop's wonderful, classic stories, some very well known (The Fox and the Grapes, The Shepherd Boy and the Wolf, and The Crow and the Pitcher) and others that may be new to students (The Old Man and Death and The -Hare and the Hound). These are tales full of wit and wisdom that have been loved by children and adults alike for over twenty-five hundred years.


Sample Buy Now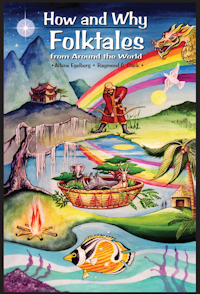 How and Why Folktales
12 classic folktales for reading and retelling from several Native- and African-American cultures and from the Philippines, the Caribbean, China, Nepal, Ghana, Siberia, Canada, the U.S., Guatemala, and Japan. Exercises build discussion, vocabulary, reading, writing, improvisation, and storytelling skills. The text is appropriate for intermediate students, 4th grade to adult.

Coming Soon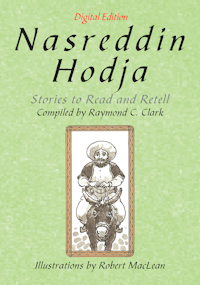 Nasreddin Hodja
Who was Nasreddin Hodja? Born in rural Turkey around 1208, Nasreddin became known as Hodja, the teacher. The 40 stories about his adventures, his common sense, and droll sense of humor have become true folk tales, told and embellished by adults and children alike for over 700 years. They are known from Gibraltar to the Himalayas, from Timbuktu to Timor to Tajikistan, throughout the whole world touched by Islam.

Coming Soon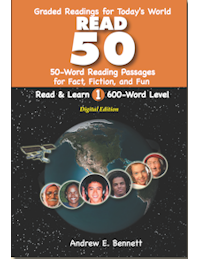 Read 50
50-Word Reading Passages for Fact, Fiction, and Fun by: Levels: 4th grade - High School/Adult E.S.L. : Low Beginner (600-word level)
The articles are in full color, full of varied, high interest material. That keeps students reading, and reading is a critical skill for anyone who needs to use language in everyday life.
Digital version only available in North America.

Sample Buy Now

About Us
We are teachers and educators based in Japan, the UK, Canada and the US. Our focus is on providing high quality content digitally. We preserve the strength of books (the layout, graphics and so on) while also adding in the elements that teachers want, and students need. Simultaneously, our solution enables the books to be used as full e-learning content and integrated to the wider LMS environment.